VPS Services and Solutions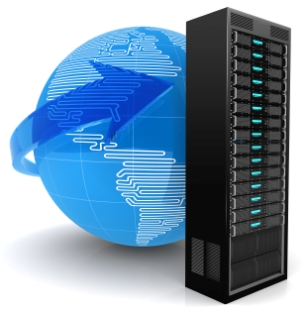 HTCL provides a range of web hosting solutions, from basic to enterprise level.
We can design, host and maintain your web site. Our capabilities include a wide range of hosting, site design, eCommerce, promotion, CGI, scripting and content driven web sites.
Our servers run the reliable Linux operating system and the 64-bit architecture systems are SAN-backed, equipped with ample memory and CPU power on a Gbit ethernet infrastructure. Automatic failover protection is standard so we can provide the performance and uptime needed by demanding web sites.
We also offer dedicated virtual servers. These are ideal for the highest performance hosting solutions or to provide a level of isolation for your web site and/or associated applications...
See how we can help you to get the most out of your web presence! Our high performance servers have the technologies and add-on's that you need to make your web presence stand out.
We listen to what you want and need and do our best to advise and deliver the most effective solutions for your business.
We have a number of services to delight new Internet business. We have several packaged solutions to get you up and running quickly plus an á la carte selection of packaged services you can add to your site. We also provide hourly consulting to build solutions to meet your unique business requirements.
Contact us for competitive quotes on custom VPS solutions.
---
For our standard VPS offering, we have just
two
packages with no complex options, as follows.
Virtualisation technology allows multiple computer operating systems to share the same hardware. Each instance is known as a virtual machine.
Each virtual machine is securely isolated from other machines, and behaves as if it was running on standalone hardware. The benefits include better utilisation of hardware, improved user control.
Virtualisation equates to lower cost and improved reliability.
Managed backup is included as standard.
| | Basic | Advanced |
| --- | --- | --- |
| Disk Space | 20Gb | 60Gb |
| RAM | 256Mb | 1024Mb |
| Monthly Traffic | Unlimited | Unlimited |
| IP addresses | 1 (more available) | 1 (more available) |
| Cost (monthly contract) | £19.99 (VAT included) | £34.99 (VAT included) |
| | | |
Contact us if you need something slightly different (eg. Windows VPS solutions)
What...? You need more...? Perhaps our
Cloud services
will be more appealing?