The hCloud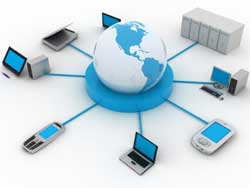 HTCL can provide an enterprise level cloud infrastructure from just £6.99/month or 1p/hour!.
Linux or Windows Servers in Minutes
Linux & Windows Servers On-demand
Dynamic Scaling at a Moment's Notice
Open Source APIs
No Long-term Contracts – Only Pay for What You Use
Scale Servers On-Demand
1 to 50+ servers in minutes
Choose a server size and pay for what you use
Accessible via online control panel and open API
Fully customizable with root access
Support inclusive as standard
No minimum commitments or contracts
How It Works
Select a size for your cloud server
Cloud Server sizes are measured by the amount of physical memory reserved for your instance (from 256MB up to 30GB).
Select your required operating system


Linux® Distributions: Ubuntu, Debian, Gentoo, CentOS, Fedora, Arch and Red Hat Enterprise
Windows® Images: Windows Server 2008 and Windows Server 2003.

Your server will then be available in just a few minutes
Using our online control panel and API, each cloud server can be upgraded/downgraded or removed as your needs change.
Contact us to gain access details to our cloud portal.
---
Our cloud services are not currently available to the general public. Please use the
contact form
to request access to our cloud portal.